Why is engagement important?
"By engaging your prospects on various platforms with the right content, you're effectively moving them along the sales funnel and getting them closer to becoming paying customers." @LilachBullock, on IntellaSphere
IntellaSphere combines multiple outreach methods in one powerful toolkit. We'll show you how you can quickly create more of your own content using our Engagement tools!
To Get Started: Sign In
Click on Engage in the upper left corner.
This is where you'll draft, publish and save all of your marketing promotions and activities.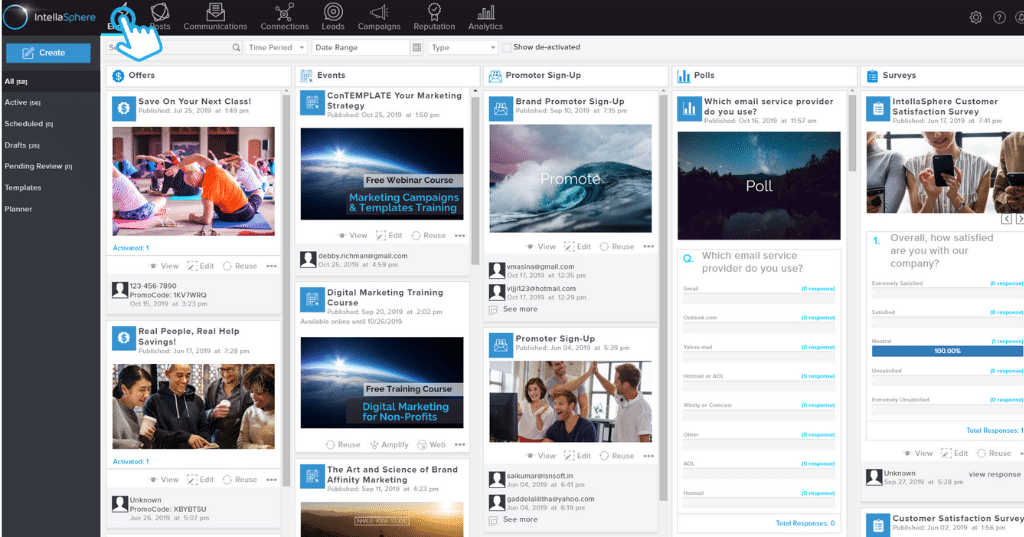 Click on the blue Create option on the upper left side.
This is where you'll begin new promotions from scratch! IntellaSphere saves you time while creating these by using a three-step process to fill out details, customize & distribute your content.
Choose from our 12 key engagements: Offers, Events, Feedback forms, Reviews, Polls, Surveys, Social Banners, Newsletters, Contact Us forms, Newsletter Subscription forms, Bulk Email (email), & Promoter Sign-Up form.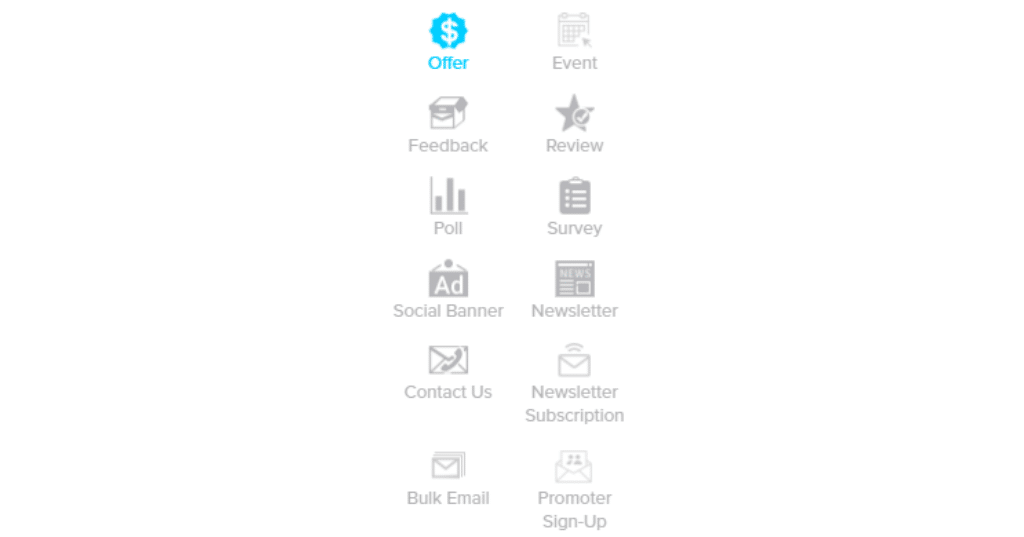 The following screens will prompt you to add an image, promotion details, company info, and schedule when you want to publish your content.
View, Edit, or Re-Use any of your engagements for efficiency.
To make creating new content less of a hassle, IntellaSphere offers the "View, Edit, or Re-Use" options beneath any of your previously published content or promotions which each appear in the Engage Lab.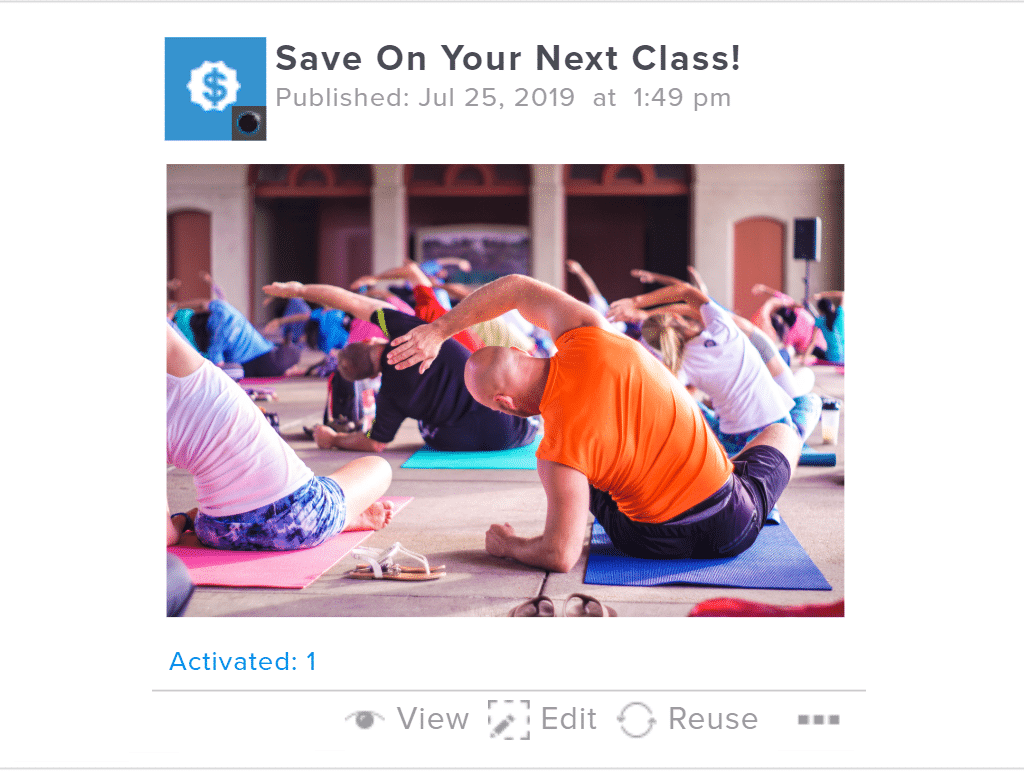 Hint: Re-Use is the real time-saver. Select "Re-Use" to make a copy of an engagement that already exists. So that, rather than starting from scratch, the editor will be pre-filled with the previous engagement's details for you. Edit and save as new!
Draft, preview, & schedule your marketing promotions & campaigns.
Timing is important in marketing. Promotions often have a start and end date (think seasonal or flash sales). You can set these by un-checking the Publish Now box and scheduling your promo dates from there.
Before publishing your draft, use the preview option at the bottom to see how it looks.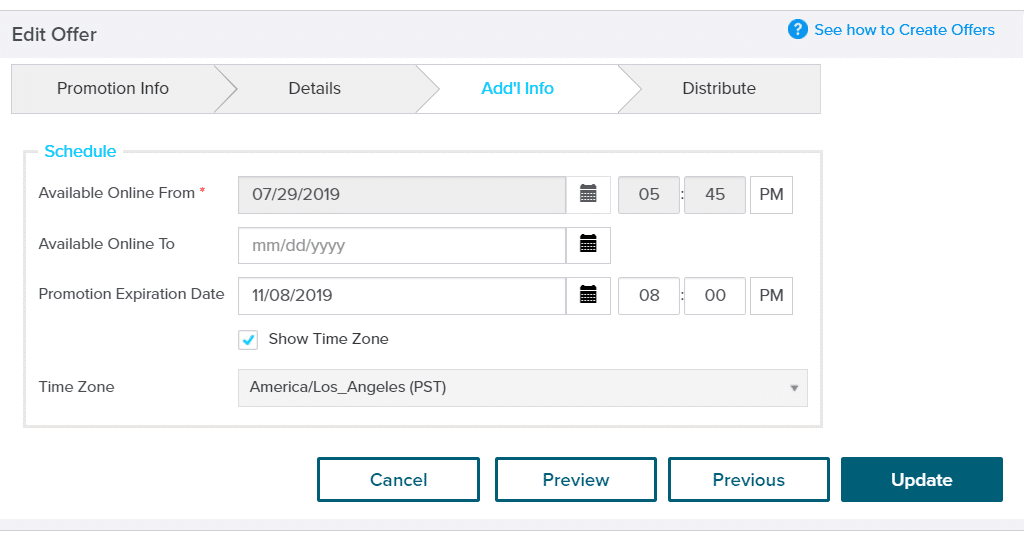 Distribute across channels, through email, & on your website!
Spread the word in more places with IntellaSphere's distribution methods.
Use the posting tool to create social posts and send them to all of your channels at the same time. You can also add short links, URL parameters (tracking), and categorize any post with topics to keep your content planner organized.
The bulk email tool allows you to adjust the name of the sender that the emails come from, and gives you an easy way to keep in contact with your lists.
You may also easily create web embeds, or promo banners, that live on your website.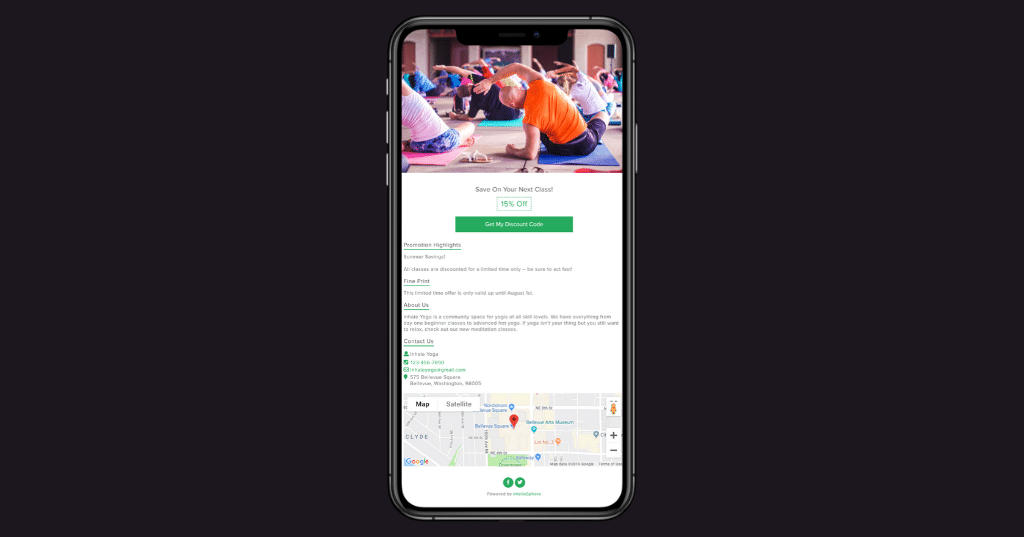 The point of creating compelling content is to engage your audience and potential customers. When what you're doing truly interests them, you've already achieved the first level in your sales funnel.
If you're ready to generate more engagement on multiple channels, the IntellaSphere toolkit offers numerous ways to convert your leads and fans to customers, with less of the hassle.
To learn more, see our Quick Start Guide.