Coffee brands teach us what to do and what not to do.
Whether you buy coffee and make it at home, hang out at your local shop, or visit a drive-though kiosk, all these experiences are instructive. With varying degrees of success, coffee-related businesses compete tirelessly to keep customers.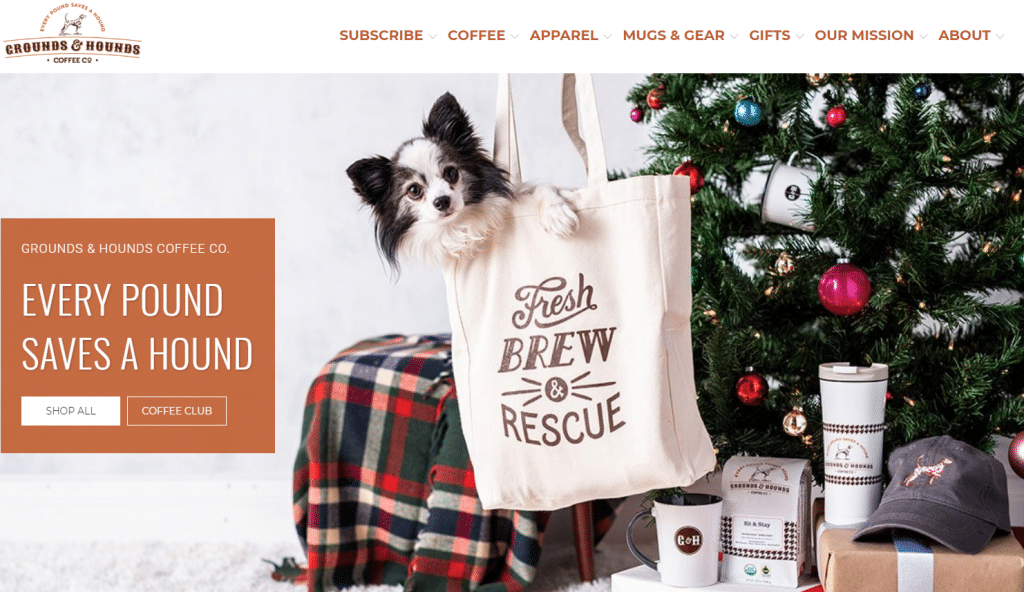 1. Seek higher grounds
"Every pound saves a hound" declares Grounds & Hounds Coffee to all website visitors. Beyond sourcing beans from top growing regions, they proudly give back 20 percent of profits to U.S. animal rescue. Kudos to them, right?
Some 50 percent of consumers agree that a "brand stands for something bigger than just the products and services it sells, which aligns with my personal values." What a change from the grew-up-with-it brand attitude which prevailed 10+ years ago!
Local coffee shops often support social causes or good works, encouraging patrons to post announcements, fundraisers and events. Retailers of all stripes should feel comfortable sharing their business passions, through in-store and online activities.
2. Lead with gift cards
Coffee shop owner Dan offers a prepaid card, selling 11 coffees upfront for the price of 10 cups. Australian Craig Ridley says the card enables him to jump the queue each morning and also enables this savvy owner to make money.
Blackhawk reports that 82 percent of consumers "would prefer receiving a gift card or prepaid card over other incentive options like discounts, checks or merchandise" and 55 percent are interested in digital gift cards.
Whether you're in the coffee business or another retail category, consumers appreciate those branded cards. You might follow Dan's lead and sell gift or prepaid cards at the register. If you already sell online, then add a few gifts including freebies, deals or other services.
3. Discount with care
When you think about cafes or coffee kiosks, doesn't a punch card come to mind? It must be written in the best practices handbook used by coffee sellers everywhere: get a free drink or food item after 10 punched visits.
According to Accenture, 71 percent of consumers claim that discounts and simple deals don't translate into brand loyalty. The truth is that today's shoppers look around, check options online and buy anywhere.
Since consumers develop habits, coffee sellers do compete by offering discounts to their regulars. Other retailers need to decide whether to reward spending milestones, frequency of visits or even something new, like customers who "spread the word" online.
4. Create digital and real-life users
Starbucks brilliantly delivers their third place brand, where locals gather and visitors find a friendly welcome. Many local coffee shops follow suit with their own coffee, food, wifi services and musical entertainment.
An SAP/Shift Thinking study reveals that successful brands treat customers "as users or members with an ongoing relationship" and "worry about what their customers say to each other."
Our coffee meisters understand that creating communities of users works to grow demand. We encourage and already see businesses evolving from a one-way retail push to a group-level sharing of common interests — and making sure there's enough time for engagement.
Reward customers who share your passions and grow business. #CoffeeCustomersMatter
by Amanda Worrall, Dec-23-2018