Using your company name (and up to 4 other keywords you provide related to key identifying products or elements of your business—such as product names, nicknames for your business, or names of owners/operators), IntellaSphere monitors and parses online posts to find when and where you have been mentioned online. You can edit these keywords in Settings > Reputation > Mentions. From here, you can also identify topics of interest, locations of your business, and products.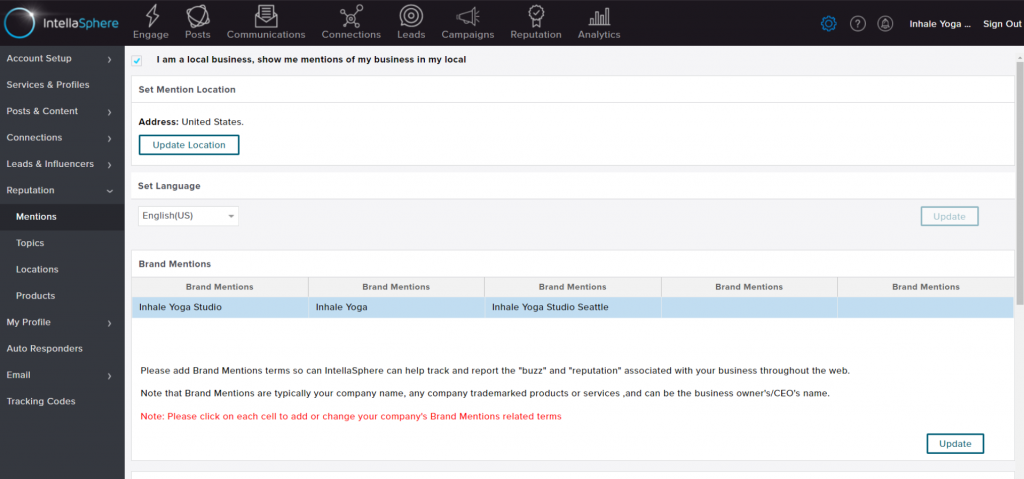 Once you have monitoring set up, you can head to the Reputation Lab at any time, and see the latest mentions of your business on websites, in articles/posts, and across social media. From there, you can score each post out of 5 stars and tie it to a specific product, location, or service provider.
The same lab also gives you in-depth data gathered through IntellaSphere review and feedback tools, so you can see what your customers are telling you about your products and services directly.
Over time, you can see changes in the sentiment of what people say about you online, and drive growth by identifying strengths and areas for improvement within your operations and strategies.