With IntellaSphere you can keep track and take action in your digital community with ease to improve your business reputation online.
Here are some ways to improve your community management process: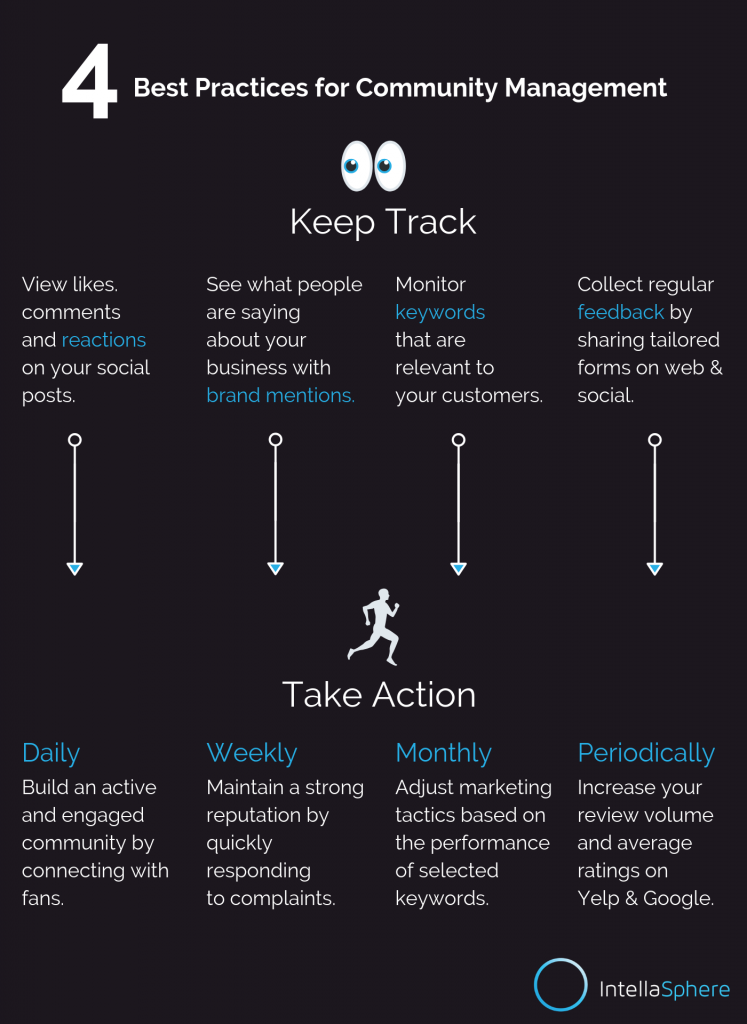 As you can see, there are actions you can take daily, weekly, monthly and periodically that will help you grow your brand recognition with the people who matter to you most.
Tip: use the Content Planner in the Posts Lab to schedule your activities ahead of time!