Reputation monitoring is intended to capture and display what people are saying about your company or brand online.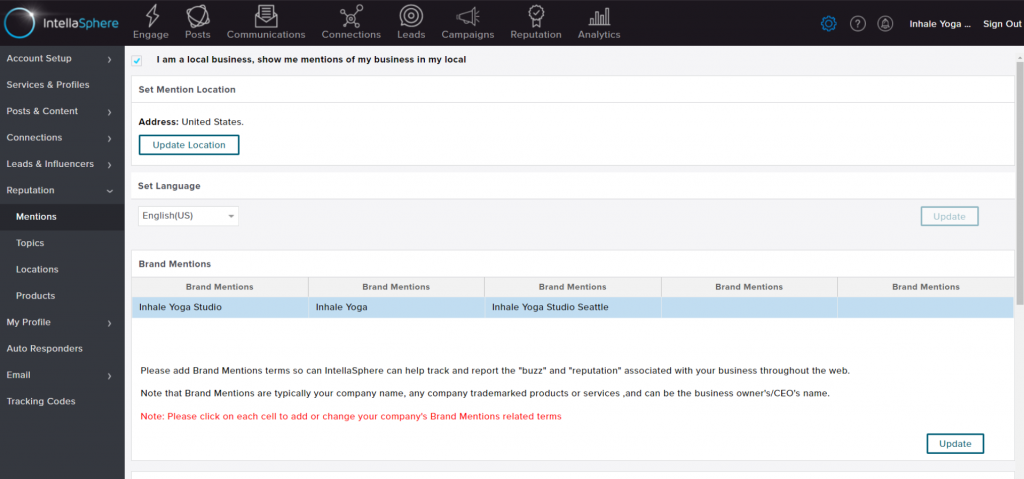 With IntellaSphere, you can view your brand mentions and score them as positive or negative. The toolkit makes responding to comments and mentions about your business simple, so that you can track your overall reputation online.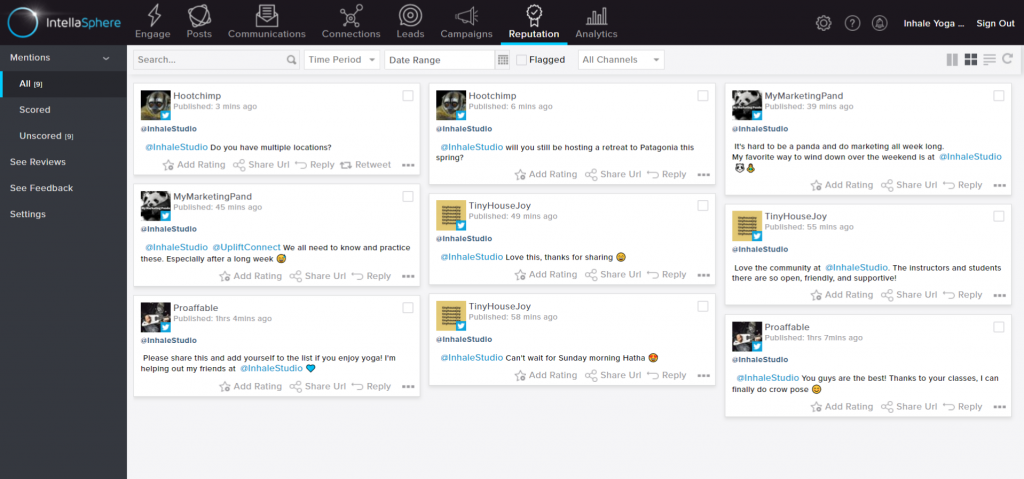 You can also monitor data gathered through the IntellaSphere Review and Feedback tools: See what your customers say, then follow up to ask them to either publish their review to their social media, or to offer customer support.
See how to enter your brand mention Keywords in Settings, here.