Black Friday 2018 means big business.
Check out these statistics on how much and where consumers spent the most on the biggest shopping day of the year.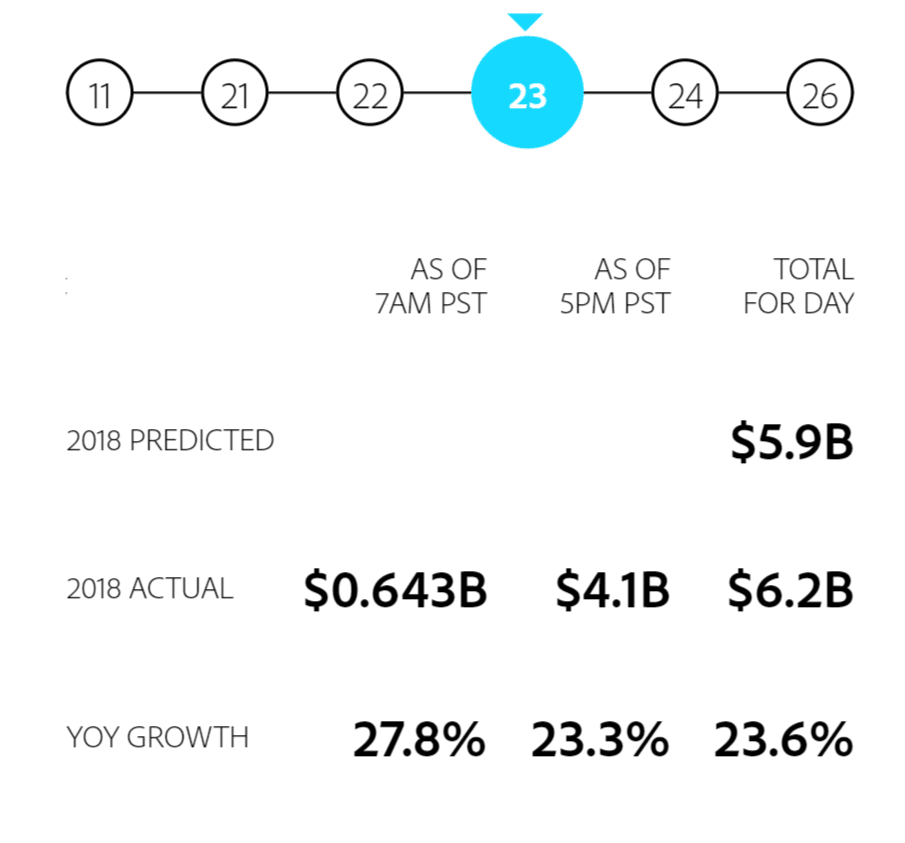 Here's a breakdown of how much and where consumers did the majority of their shopping:
• Consumers spent $6.2 billion on Black Friday this year.
• Total revenue spent on Black Friday went UP 23.6% compared to last year.
• More shoppers placed online orders by mobile vs. PCs, reaching a whopping 54% this year.
• Shoppers continue to stay home with retail stores and shopping centers seeing a 1.7% decrease in traffic compared to last year
Not surprisingly, brands focused their efforts on Black Friday activities:
• Some 87 brands released 267 creatives mentioning Black Friday, with a spend of $309.4M generating 23.5B TV device impressions, collectively.
• According to iSpot.tv, the top spending brands deploying Black Friday ads (from most to least): Chevrolet, Lowe's, JCPenny, Verizon, and Ram Trucks.
Lest you believe Black Friday doesn't matter anymore? #BlackFridayMatters
by Amanda Worrall, Dec-3-2018