The Content Library is a convenient tool and a safety net, all wrapped into one! Watch our video below to see how it works.
This Library enables you to save all your links, and automatically pulls external links that you included in posts sent through IntellaSphere. Even if you ended up posting directly through your social media channels or blogs, no worries because you can still add the links manually, later.
Note: you do need to connect your social profiles to the IntellaSphere system to make this work like magic.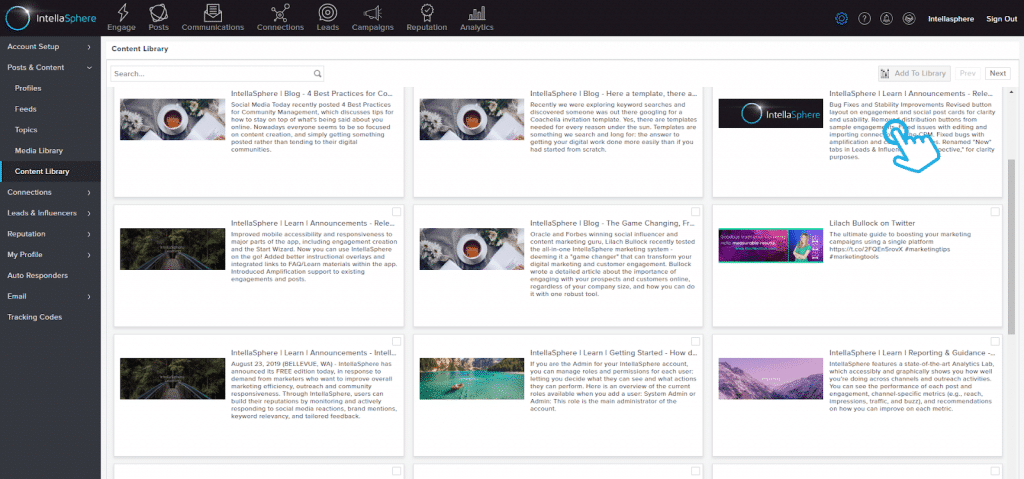 The Content Library helps you keep track of important content you have previously shared. For example, if you shared a holiday-themed blog article last December, and it's still relevant this year, you can easily find the post by quickly searching the Content Library.
Anytime you want to add content, that's possible too. You can choose to manually save any content you've shared by clicking on the "Library" button beneath any of your posts in the Posts Lab. To add a new link to your content library, you'll enter a URL (to any online content) by clicking "Add to Library" in the upper right-hand corner of Content Library.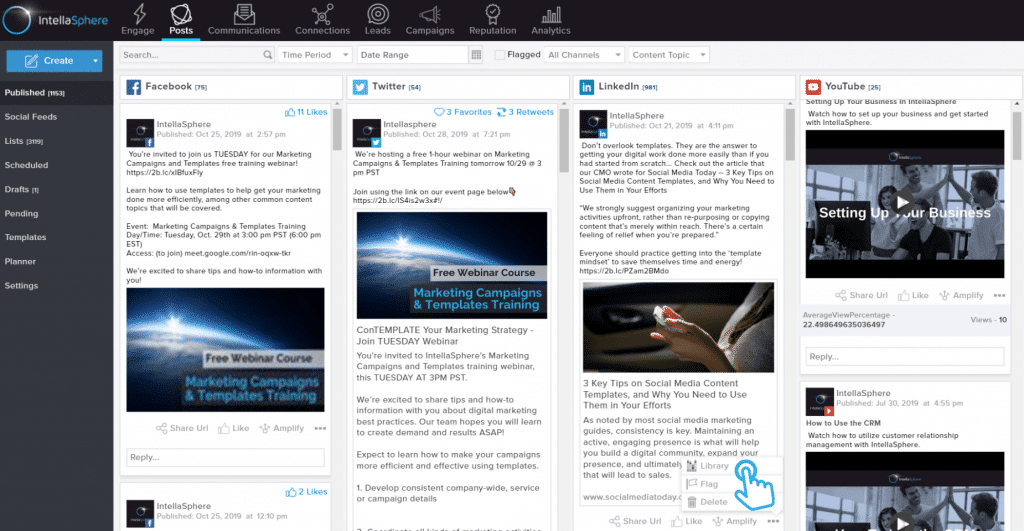 If you come across an article that you don't feel like sharing immediately, but want to come back to later, saving it in the Content Library makes it easy to keep track of, for later. Any URL can be saved here by you.
When you share a post with a link (added from the content library or pasted in), IntellaSphere lets you edit your link's metadata and preview information. This means you can customize how your link is described in previews on social sites, just edit the title, description, and featured image.