Absolutely—the last thing we want is for you to be stuck in the last decade with half your post being taken up by URL gibberish.
Stop wasting characters by using long links in your Tweets, or posting excessively long links that takes up way too much space on your Facebook or LinkedIn posts.
You don't have to worry about this when you post with IntellaSphere, which auto-shortens all of your links.
Watch our video: How To Create a Social Post to see the URL shortener in action!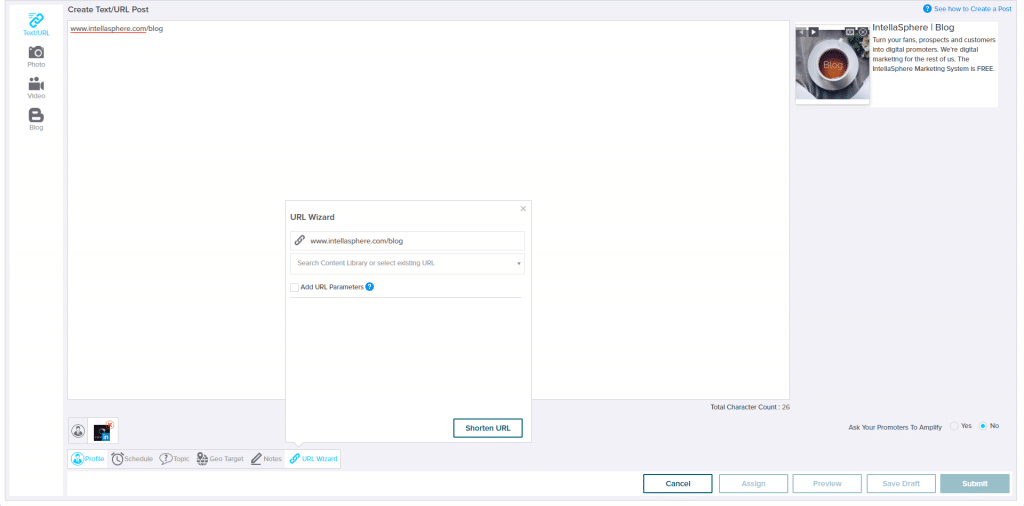 The URL shortener, built right into our text editor in Posts, will start your link with "2b.lc" followed by a short set of characters. This way, your links are always clean and easy to share.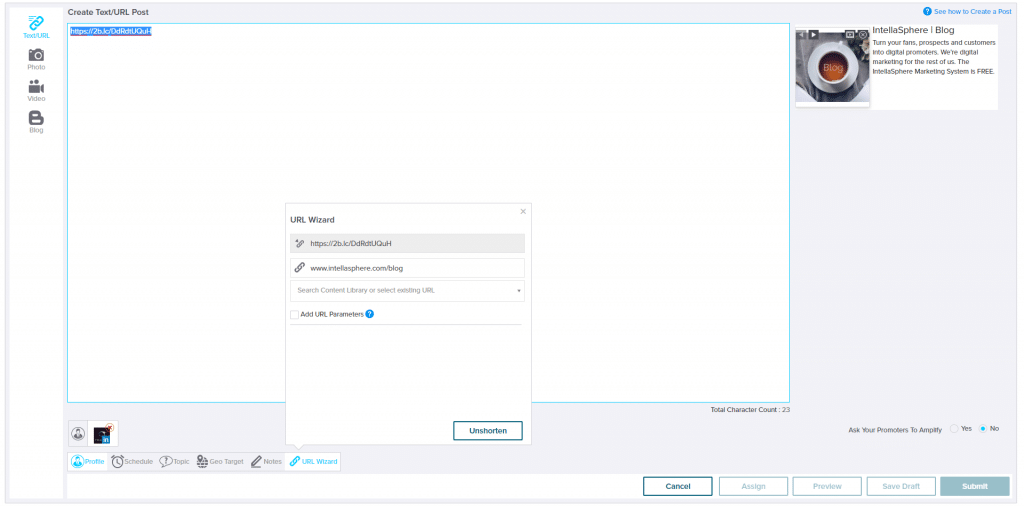 Additionally when you post a link, you'll have access to advanced functionality like link usage analytics and URL parameters, so you always know how your posts or links are doing, and how they're used.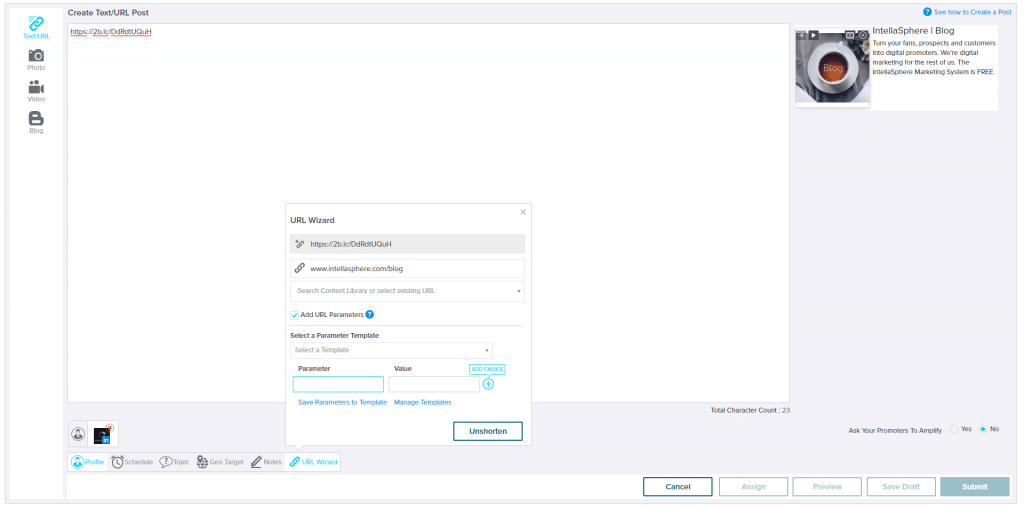 Learn how to track your links with IntellaSphere, here.